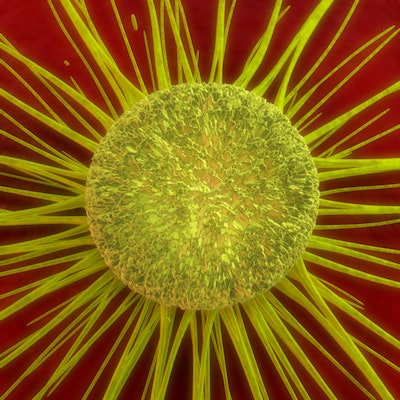 MilliporeSigma has signed an agreement with Swedish molecular diagnostics company Elypta to be the contract manufacturer for Elypta's clinical diagnostic liquid biopsy kits.
Elypta's liquid biopsy kits analyze metabolites that are deregulated in several types of cancer, resulting in more accurate diagnoses, according to MilliporeSigma. The kits to be manufactured will use a biofluid sample to detect and analyze biological markers for cancer, enabling clinicians to diagnose patients and determine treatment options.
The kits will be made at MilliporeSigma's manufacturing plant in St. Louis and initially will be for research use only with mass spectrometry systems. The kits will allow researchers to measure the full spectrum of human glycosaminoglycans in samples of body fluid.
The contract manufacturing agreement with MilliporeSigma will allow Elypta to commercialize its test without a major investment in manufacturing and will get the product to market sooner. The firm expects to have research-use-only kits on the market in 2020.
Elypta plans to qualify the kits for use with IVD applications in the U.S. and European Union after completing clinical validation studies; one study will evaluate the test for the surveillance of kidney cancer recurrence.