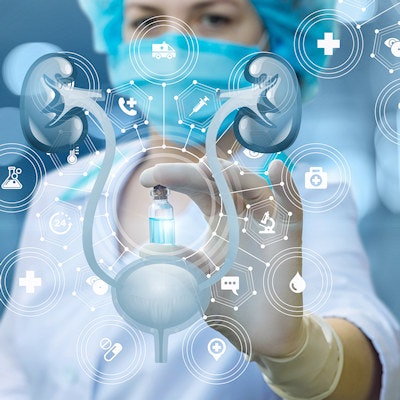 Veracyte has announced plans to acquire Decipher Biosciences in a move that unites Veracyte's position in genomic cancer diagnostics with Decipher's activities in precision treatment of urologic cancers.
Decipher has developed a portfolio of diagnostic tests for urologic cancers that use whole-transcriptome analysis and machine-learning algorithms. The company's genomic tests have been used by more than 3,200 urologists and radiation oncologists, according to Veracyte.
Decipher's product line includes the Decipher Prostate Biopsy test as well as post-radical prostatectomy (RP) tests. The Decipher Prostate RP test is the only genomic molecular diagnostic test recommended in National Comprehensive Cancer Network guidelines for use in patients with localized prostate cancer, according to Veracyte.
In addition, the company expects to launch the Decipher Bladder test in 2021, while a kidney cancer test is in development. The company also operates Decipher Grid, a urologic cancer database. The database fits with Veracyte's own biorepositories and positions Veracyte to partner with biopharmaceutical companies and enhance the development efforts of its own pipeline of products.
With the acquisition, Veracyte products led by its nCounter diagnostics analysis system will address genomics testing for seven of the 10 top cancers in the U.S., according to the company.
Decipher president and CEO Tina Nova, PhD, will become general manager of Veracyte's urologic cancers business as part of the deal.