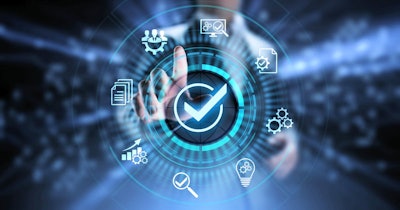 Lucid Diagnostics on Thursday announced the results of a study involving its EsoCheck Cell Collection Device in an office setting.
The study was presented at the American Association for Cancer Research's (AACR) Special Conference: Precision Prevention, Early Detection, and Interception of Cancer held in Austin, TX, on November 17 to November 19.
EsoCheck is a U.S. Food and Drug Administration (FDA)-cleared and CE-marked swallowable balloon capsule that samples surface esophageal cells to detect esophageal precancer early in at-risk gastroesophageal reflux disease (GERD) patients.
The study reported data on 687 patients who underwent EsoCheck esophageal cell sampling in a quick office procedure without the use of sedation or anesthesia.
Lucid added that 98% of participants successfully completed the procedure, with more than 90% of samples collected yielding DNA to perform molecular biomarker testing using the company's EsoGuard Esophageal DNA test.
"These unprecedented results in a large cohort of patients demonstrate that EsoCheck can be successfully performed in nearly all patients and is broadly well-tolerated," Dr. Lishan Aklog, chairman and CEO of Lucid, said in a statement.