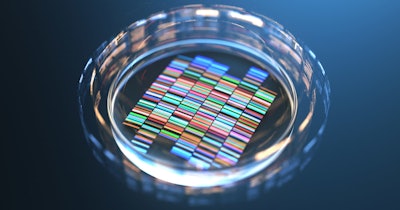 Oxford Nanopore on Monday announced the release of its PromethIon 2 (P2) Solo portable high-yield sequencer.
The P2 Solo uses nanopore sequencing of native reads of any length from 20 to more than 4 million bases to span complex genomic regions and capture the full biology of a single flow cell, including SNPs, INDELs, methylation, and structural variants.
According to the firm, the P2 Solo device will give users the ability to comprehensively sequence 190 to 380 human genomes per year onsite, and obtain more comprehensive transcriptomic and epigenetic analyses, as well as analysis of genetic variants, on a single platform.
Furthermore, the P2 Solo shows high accuracy, delivering sequencing data that achieves modal raw-read simplex accuracies of 99.6% and single molecule duplex accuracies of 99.92%.
The PromethIon series was designed to minimize negative environmental impact by further integrating sustainability into the products' design, manufacturing processes, and operations, the firm noted.
The P2 Solo has already been used to analyze cancer research samples in an early program of a small test developer group.