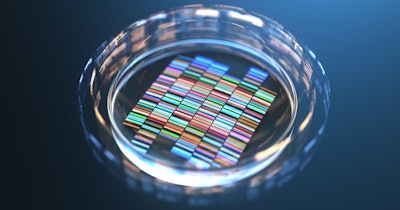 Oxford Nanopore Technologies and Geneyx said Friday they are aiming to codevelop a scalable software solution for the end-to-end analysis and clinical reporting of nanopore sequencing data.
The platform will enable clinical centers, including hospitals, genetic labs, and researchers, to leverage human whole-genome sequencing data and analysis, the firms said.
The software is expected to be commercially available following the completion of a pilot phase; it is intended to advance the future clinical use of nanopore sequencing and being designed to load, visualize, and annotate nanopore sequencing data.
Once available, it will be used in newborn screening and the research and characterization of rare and undiagnosed diseases, providing one-click analysis of whole human sequencing data, including actionable genetic variants, the firms added.