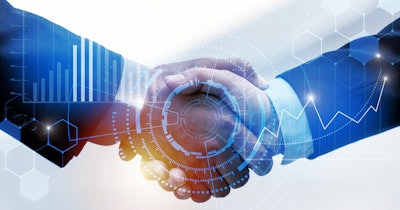 Oxford Nanopore Technologies and IQVIA have struck a partnership to broaden access to nanopore sequencing technology, saying it will boost genomics research and patient care.
The two companies will launch proof-of-concept projects in Europe, including an initial pilot in Romania, as well as in the Middle East, Africa, and India.
Oxford Nanopore was founded in 2005 as a spinout from the University of Oxford and now employs about 900 staff working in nanopore science, molecular biology and applications, informatics, engineering, electronics, manufacturing, and commercialization. Its products include the portable nanopore sequencing device MinION, which reads short to ultralong DNA or RNA fragments to support genomic analysis.
IQVIA is an analytics, technology, and clinical research provider operating in more than 100 countries with around 87,000 employees. Under the collaboration, IQVIA will bring nanopore sequencing into its global laboratory network to drive advances in both research and diagnostic applications and boost clinical care decisions.
In a statement, IQVIA said it would support Oxford Nanopore's mission to increase access among broad scientific and clinical communities in the rapid rollout of nanopore sequencing technology "where it will have the most impact."
"By tapping into IQVIA's formidable global laboratory network, we will be able to significantly expand the reach of our technology and further support our vision to enable the analysis of anything, anywhere," Gordon Sanghera, CEO of Oxford Nanopore Technologies, said.