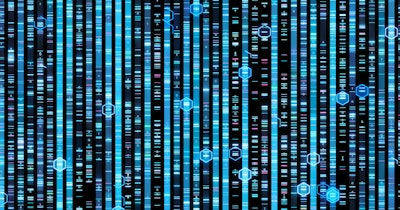 An ambition to make in-classroom DNA sequencing routinely available, more user-friendly, and more egalitarian in U.S. universities and schools has been set out by a leading genetics educator.
David Micklos, founder and executive director of Cold Spring Harbor Laboratory's DNA Learning Center (DNALC), said that sequencing technology could prove "revolutionary" in education and be made more accessible following the establishment of a partnership agreement with Oxford Nanopore Technologies.
"This is a meeting of minds," Micklos told LabPulse.com in a recent interview. DNALC and Oxford Nanopore have agreed on a memorandum of intent to formalize the working relationship between the two companies.
"A lot of places get left behind for a lack of a machine or piece of equipment. But the great thing is that this technology can be affordable to many schools and many different kinds of institutions," Micklos said.
New York-based DNALC operates 13 teaching laboratories, delivering lab instruction and hands-on experiments at the center or in schools to some 35,000 students each year.
"Implementing on-demand DNA sequencing in schools and universities is one of the greatest unmet needs in bioscience education today," Micklos said. "My feeling is there should be a nanopore sequencer next to any PCR machine, anywhere where it's appropriate to do PCR in the next five years," he told LabPulse.com.
Oxford Nanopore is a developer of DNA/RNA sequencing technology, including the portable MinIon device that can generate short to ultralong (>4 Mb) reads.
The partnership with DNALC aims to optimize educational tools that incorporate the company's sequencing technology. It includes updating DNALC's DNA Subway bioinformatics platform for mobile nanopore sequencing analysis and integrating nanopore sequencing into both national and international educator training.
Micklos said that every year thousands of students and hundreds of teachers in the U.S. use two main platforms -- DNA barcoding and Sea-Phages -- for course-based undergraduate research. While the MinIon machine was ideally suited for those types of research, it was currently a little complicated to use in educational settings, he said.
"The support and protocols are not very friendly for educators, and the chemistry is constantly evolving, so to match the chemistry with the implement that you're going to use for sequencing, you need a little help with that. That's why we've teamed up (with Oxford Nanopore Technologies) to help them make this great product much more doable for students and teachers," Micklos told LabPulse.com.
"We're developing a new line for our DNA Subway tool which will analyze nanopore sequences on your phone. So, between this device that you can plug into the USB port of your computer, and is about half the size of a pack of cigarettes, and your mobile device, with those two things together, you'll literally be able to analyze DNA anyone, anytime, anyplace."
Micklos described nanopore sequencing as an "equalizing technology" and said that DNALC was devoting "special effort" to ensuring its adoption in "underserved schools and underserved populations."
Oxford Nanopore Technologies' CEO Gordon Sanghera said in a statement that the partnership agreement showed the company shared a "passion" for education with DNALC. The company has also recently unveiled its education beta pilot program for up to 50 scientists wishing to use sequencing for scientific education in high school or undergraduate settings.
"The next generation of scientists have profound challenges to solve -- and biological sciences can help," Sanghera said.