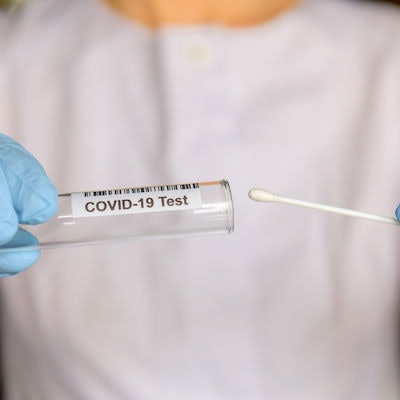 Diagnostics firm Pathnostics has debuted a multiplex polymerase chain reaction (PCR) test to detect numerous respiratory ailments, including COVID-19, influenza A/B, and the respiratory syncytial virus (RSV).
The new PCR test is part of Pathnostics' effort to expand its infectious disease offerings as the medical community prepares to address the COVID-19 pandemic at the same time as the seasonal flu.
The diagnostic provides results within 48 hours and has high accuracy thanks to its molecular design, according to Pathnostics. The test may also be more comfortable for patients since clinicians can collect nasal swab samples in the lower nostril.
Clinicians can use the test to help identify the cause of a patient's illness, since the flu, COVID-19, and RSV can present with similar symptoms early in the course of the disease. The diagnostic is also covered by Medicare and Medicaid, Pathnostics noted.