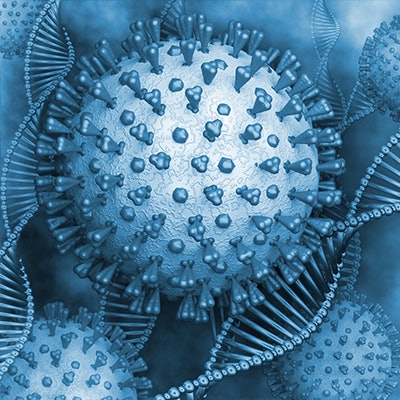 Biotechnology company PathogenDx announced it has received the CE-IVD Mark for its low-cost, high-throughput test for COVID-19, called DetectX-Rv.
DetectX-Rv will now be available for sale and distribution to qualified laboratories across the European Union. DetectX-Rv's microarray utilizes nasopharyngeal swabs and nasal aspirate or fluid to detect SARS-CoV-2 within three hours after RNA extraction.
The test received emergency use authorization from the U.S. Food and Drug Administration in April. Its multiplex system also has the capability of pooled sample testing for the detection of SARS-CoV-2 in multiple samples at one time, dramatically increasing COVID-19 testing throughput.
PathogenDx's portfolio includes two other DNA-testing products, QuantX and EnviroX.