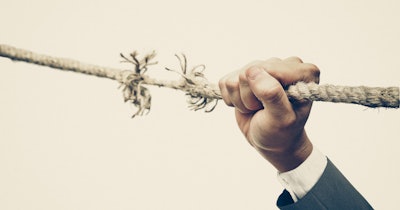 Biosynex said Wednesday it has extended the expiration time for a previously announced tender offer to purchase all shares of Hauppauge, NY-based Chembio Diagnostics at a price of $0.45 per share.
The new expiration time of the tender offer is 6:00 p.m. New York City time (EST) on Tuesday, March 28 unless further extended.
The tender offer was previously scheduled to expire at midnight. New York City time (EST) on Tuesday. At that time, approximately 12,664,710 shares had been validly tendered, representing approximately 34.5% of the shares then outstanding.
In a letter to stockholders on Wednesday, Chembio President and CEO Richard Eberly said, "I believe Chembio is at a critical juncture, and it is important to communicate the best available information to our stockholders at this time. The decision to enter into the merger agreement was arrived at following an extensive strategic review."
Chembio, a developer and provider of point-of-care tests for infectious diseases, "faces ongoing operational and financial challenges" if it stays an independent company, Eberly wrote. "I am writing to my fellow Chembio stockholders to reiterate the board's recommendation for stockholders to tender their shares."
In February, Strasbourg, France-based Biosynex, a designer and distributor of rapid tests, had announced that it is acquiring Chembio in an all-cash transaction valued at $17.2 million.