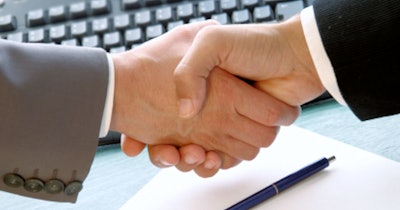 Strasbourg, France-based Biosynex, a designer and distributor of rapid tests, is acquiring Hauppauge, NY-based Chembio Diagnostics, a developer and provider of infectious disease point-of-care tests, in an all-cash transaction valued at $17.2 million.
The companies have entered into a definitive merger agreement under which Biosynex, through a subsidiary, will acquire Chembio for $0.45 per share, representing a premium of 27% compared to the closing price of Chembio stock on January 30.
Each diagnostic company specializes in the development, manufacturing, and marketing of point-of-care diagnostic tests for the professional and at-home markets.
Chembio focuses on infectious disease assays covering sexually transmitted infections, respiratory viruses, and fever and tropical disease.
Biosynex provides pharmacies and professional healthcare settings with rapid tests for infectious disease and women's health. Its tests include molecular diagnostics and point-of-care devices.
"The acquisition of Chembio significantly advances our mission to develop, manufacture and market rapid diagnostics for screening, diagnosis and prevention to facilitate patient care and monitor health," said Larry Abensur, CEO of Biosynex. "Chembio's portfolio of diagnostic solutions and technology platforms complement our current test portfolio. DPP, SURE CHECK, and STAT-PAK are clinically validated with accurate results, ease-of-use, and U.S. FDA and global regulatory approvals including CE-marked and WHO prequalified products to provide transformative commercial opportunities that can represent meaningful growth drivers over the near and long-term. Additionally, there are numerous strong synergies across our businesses that can be leveraged to create significant cost savings as a scaled organization. We are excited to enhance our position as key European player for professional point-of-care and self-test diagnostics."
"Chembio is pleased about the opportunity to become part of Biosynex, uniting two companies that provide healthcare professionals and individuals with innovative diagnostic solutions intended to accelerate care," said Richard L. Eberly, president and CEO of Chembio. "The backing of Biosynex will enable Chembio to secure its financial needs and the synergies expected from this combination are aiming at returning the business to profitability. I believe this transaction can benefit customers, employees and patients, while creating value as the combined company can offer the expertise, scale and resources to expand the impact of Chembio's technology."
Biosynex will operate Chembio and its 100%-owned German, Brazil, and Malaysia subsidiaries as a wholly-owned group.
The transaction is expected to close in the first quarter of this year.
The terms of the merger agreement were unanimously approved by the boards of directors of both companies, and the Chembio's board intends to recommend the transaction to the firm's stockholders.
Ernst & Young is acting as financial advisor and White & Case is serving as legal counsel to Biosynex. Craig-Hallum is acting as financial advisor and K&L Gates is serving as legal counsel to Chembio.