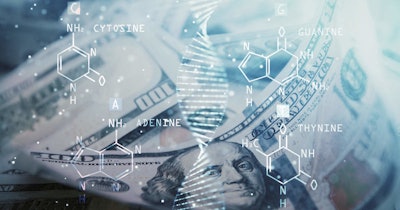 Biotech company Harbinger Health has raised $140 million in a series B funding round.
Participants in the round included founding investor Flagship Pioneering, as well as Pictet, Partners Investment, Catalyst, and others.
In a statement, Harbinger said that it has raised a total of $190 million in funding since it was formed in 2020.
The company plans to use the funds to support its Cancer ORigin Epigenetics-Harbinger Health (CORE-HH) clinical study. The trial, which is recruiting 10,000 participants, aims to validate Harbinger's platform for blood-based early cancer detection and assess its ability to determine tumor location. The study also aims to establish evidence for a two-tier testing model, including low-cost population screening and quantitative individual monitoring for participants in whom cancer is detected.
In addition, Harbinger also plans to use funds from the round to expand its data science and commercial teams, as well as for future clinical studies in high-risk populations. The company's HarbingerHx platform uses machine learning to identify epigenetic patterns associated with tumor development. Harbinger plans to launch its first product, a test for early cancer detection, in 2025.