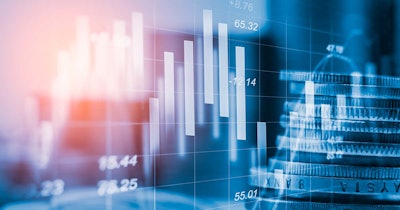 As part of a plan to reduce its annual operating expenses by approximately $40 million, GeneDx said in a statement that it will lay off approximately 10% of its workforce.
The Stamford, CT-based genomics company, formerly named Sema4, eliminated about 500 jobs last November when it closed its reproductive health testing business in the third round of layoffs for the firm in 2022.
Additionally, GeneDx has secured up to $75 million in cash from a five-year credit facility with Perceptive Advisors. Under the terms of the agreement, the financing will include an initial tranche of $50 million (subject to closing conditions); in the second tranche, the firm will receive $25 million subject to certain timelines and criteria.
On the closing date, Perceptive will receive warrants to purchase 800,000 class A shares of GeneDx stock with an exercise price of $3.17. Perceptive will be issued warrants to purchase another 400,000 class A shares for the second tranche.
GeneDx also reported its earnings for the third quarter. Revenues totaled $53.3 million, down 36% from $83.2 million from the third quarter of 2022; almost all revenues were from diagnostic tests. Analysts' average revenue prediction was $52.4 million.
Revenues increased 7% to $50.4 million from $47.2 million a year ago, excluding the discontinued Sema4 diagnostics testing business. Revenues from exome and genome sequencing tests increased 42% from $24 million to $34 million year over year.
The company ran almost 58,000 tests in the third quarter of 2023 compared to almost 45,000 tests in 2022.
Its net loss for the quarter totaled $42.3 million, or $1.64 per share, compared to a net loss of $77.6 million, or $6.72 per share, in the same quarter of 2022; Wall Street analysts' average estimate was $1.31 per share.
R&D expenses for the quarter were $14.3 million, up 7% from $13.4 million year over year, while selling, general, and administrative costs totaled $42.9 million, down 52% year over year from $89.3 million.
As of the end of the quarter (September 30), GeneDx had $87.4 million in cash and cash equivalents and $26.9 million in marketable securities.
The company lowered its revenue guidance for 2023 to a range of $187 million to $192 million from a previous range of $205 million to $220 million. GeneDx still predicts that it will become profitable in 2025.