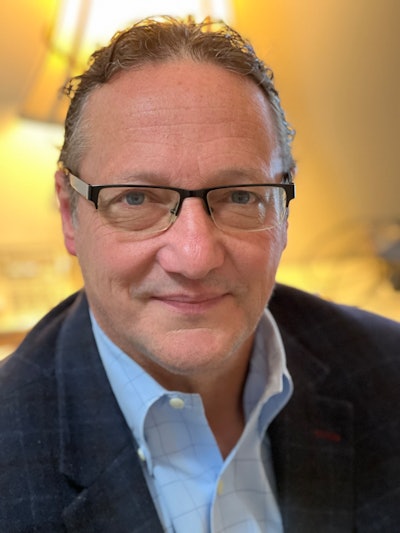 Dear LabPulse reader:
You may wish to reflect during these Thanksgiving holidays on a hapless chapter for the testing industry that appears to be ending. It's been a week since Elizabeth Holmes, the former chief executive of the blood-testing startup Theranos, was sentenced to more than 11 years in federal prison for her role in defrauding investors.
Holmes had raised $945 million for Theranos, promising that it would offer point-of-care tests for numerous conditions using a few drops of blood, but her fraudulent claims were exposed in 2015.
Last Friday, as Judge Edward Davila of the U.S. District Court for the Northern District of California sentenced Holmes, he reportedly asked whether any victims in the audience wanted to speak. Alex Shultz, the son of former secretary of state George Shultz, who was an investor in Theranos and on its board, told the audience that his son, Tyler Shultz, a whistleblower who exposed the firm's fraud, began sleeping with a knife under his pillow, fearing for his own safety.
In July, at the American Association for Clinical Chemistry (AACC) annual meeting and exposition, Tyler Shultz spoke on a panel about the Theranos experience along with Erika Cheung, a fellow whistleblower who helped bring down the company.
He said that when Theranos learned that he and Cheung were speaking about its challenges, Theranos began following their movements "as a fear tactic to show that [the company] had power over us."
During the panel discussion, Tyler Shultz said that he first met Holmes in his grandfather's living room when he was 19 years old and a junior in college. "I'm 31 now so it's been a really long saga," he noted.
At Theranos, he worked on a team validating a syphilis test. "We tested samples that were known to be positive for syphilis, and we only got 65% correct the first time. So, we basically pretended like it didn't happen, basically deleted that data, and tried it again and we got 80% correct the second time."
A final validation report, following statistical analysis, claimed 95% sensitivity, he said. He began to speak out about his misgivings and at one point confronted his grandfather, saying, "I really just want to understand why you're choosing to defend a criminal over your grandson." But this and other protests went unheeded.
Fresh out of college, Erika Cheung found out that Theranos was hiring at a student career fair and "people were lining up out the door to be a part of this company." She began working with the company as an associate in the research and development lab working on Theranos' proprietary technology, which was called Edison, and integrating it into clinical practice.
"I think about a month in of working for the company, I started to notice things that were wrong," Cheung said in July during the AACC panel discussion. "I think the most concerning thing for me especially was there was a lot of cherry picking of data [to embellish the accuracy of its assays].
"After having that experience, I moved into the clinical lab, and I was … building this quality control infrastructure to start testing patients actively that we were receiving at Walgreens. And almost immediately, we're running these quality controls, they were failing all the time, like every other day across assays, the quality controls were failing."
She approached Ramesh "Sunny" Balwani, Theranos' chief operating officer, to discuss her concerns. He "completely discredits me and says, you're a recent grad of UC Berkeley, what makes you think that you're qualified to make those calls, you need to do the job I pay you to do, which is to process patient samples without question."
Dr. Stephen Master, then the president of AACC, who moderated the panel with Cheung and Shultz, said the laboratory testing community needs to find a way to protect such whistleblowers "to ensure that patient care and patient safety is always at the forefront of what we do professionally." Dr. Master added in a video interview with LabPulse, "It's important for our community to acknowledge the way that [the whistleblowers] are an example for us of ethical behavior in laboratory medicine."
Of course, we may not have heard the end of this tale. Holmes plans to appeal the judge's decisions to uphold the jury's conviction.
Best wishes,
Leo O'Connor
Editor in Chief