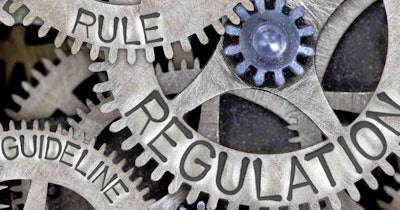 Trade group MedTech Europe is calling for an overhaul of Europe's medical technology regulatory frameworks to ensure that innovations reach patients and health systems more quickly.
The Brussels-based body, which represents 35 national associations, argues for "comprehensive structural reform" in an open letter to European Commissioner for Health Stella Kyriakides. The letter states that said overly complex rules mean that vital prevention, screening, treatment, and care technologies and services are at risk of being unavailable to patients.
The industry body says it fully supports the goals of the European Union (EU) Medical Devices Regulation (MDR) 2017/745 and the In Vitro Diagnostic Medical Devices Regulation (IVDR) 2017/746, which are intended to ensure high levels of safety and health while supporting innovation.
"Unfortunately, despite more than six years of implementation, these goals are still not fully achieved," MedTech Europe said.
"The regulatory framework is unpredictable, complex, slow and costly. The result is that medical technologies -- both those already on the market and future innovations -- struggle to reach European patients and health systems," the letter stated.
"There is a broad consensus that MDR and IVDR are causing certain products to no longer be available for medical care," it added.
MedTech Europe wants a less bureaucratic and more adaptable CE marking system, which could, for example, remove the limited validity of certificates, making it "more efficient and risk-based."
The group said that the EU should set up platforms for early dialogue with developers on evidence expectations, ensuring "fast-track assessment pathways" for innovations that address unmet medical needs, life-threatening or highly debilitating conditions, and orphan and niche indications.
It also recommends a single dedicated structure to oversee and manage the regulatory system, including the designation and oversight of notified bodies, with the authority to make system-level decisions.