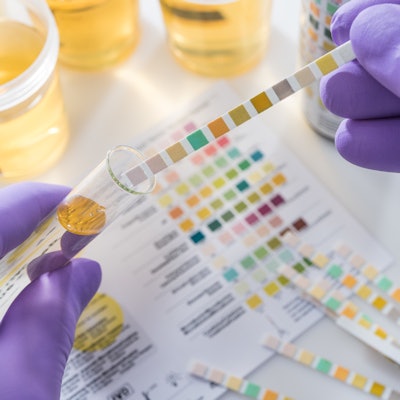 Olive Diagnostics on Monday announced it has received the CE Mark for a hands-free artificial intelligence (AI)-based optical device that mounts on a toilet for passive urinalysis.
The device, called Olive KG, measures red blood cells, proteins, nitrites, and pH levels during urination, as well as volume, pressure, color, and frequency of urination.
It uses optics to detect molecular components in the urine and generate data that are sent to the cloud and can be read by a treating physician, the company said.
By continuous monitoring, the device alerts users to presymptomatic issues, sometimes weeks before symptoms and the appearance of conditions such as urinary tract infections (UTIs) and kidney stones, Olive Diagnostics said. As a result, the test provides the potential for early treatment and intervention.
Olive Diagnostics noted that Olive KG is being sold through assisted-living facilities, outpatient facilities, and telemedicine providers in Europe.
The firm added that it is in the presubmission phase of an application to seek marketing clearance from the U.S. Food and Drug Administration (FDA).