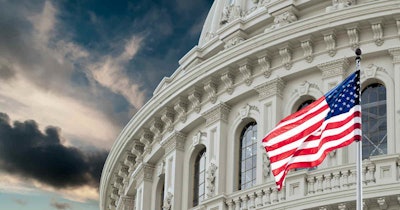 The Federal Trade Commission (FTC) recently issued a notice of proposed rulemaking in collaboration with the Department of Justice's Antitrust Division that may make company mergers more difficult to execute.
The proposed rule change would amend the Hart-Scott-Rodino (HSR) form and instructions, the first time in 45 years that the agencies will perform a top-to-bottom review of the form. Businesses have to fill out the form when pursuing an acquisition that must be notified in accordance with the HSR Act.
The agency's commissioners wrote that since 1969, when the HSR Act was passed, deal volume has soared with more than 150 filings being received each month, and "midnight deals" being commonplace. The FTC in its letter also stated that transactions are "increasingly complex." However, the HSR Act has largely stayed the same.
The FTC said the proposed revisions to the Act would require more information about deal rationale and details of how a particular investment vehicle is structured, which may curb anticompetitive mergers. They also seek to have businesses provide more information about key aspects of competition, such as labor markets or research and development activity.
The FTC also cited the Merger Filing Fee Modernization Act of 2022 passed by Congress that requires collecting additional forms of information. This includes providing data about any subsidies that businesses have received from certain foreign governments and other entities of concern. The FTC said the revisions would also seek to fulfill this requirement.