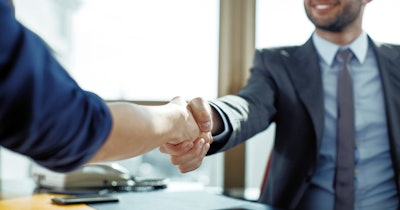 The Wyss Institute for Biologically Inspired Engineering at Harvard University said on Tuesday that it has entered into an agreement with Boston Children's Hospital and Northpond Labs involving the development of an in vitro high-throughput platform that can identify compounds that bind target proteins with relevance to diseases.
Under the agreement, Northpond Labs, the research-and-development affiliate of Northpond Ventures, will support the Wyss Institute's Lab-on-a-Molecule project.
Financial and other terms of the agreement were not disclosed.
"We are developing a next-generation platform for compound screening that uses self-assembled nanodevices to accelerate the discovery process," Wyss associate faculty member Wesley Wong, PhD, said in a statement.
Wong is also an associate professor of Biological Chemistry and Molecular Pharmacology and Pediatrics at Harvard Medical School and an investigator for Boston Children's Hospital Program in Cellular and Molecular Medicine.
"With support from Northpond Labs we hope to find novel activators for multiple different conditions, including therapeutics such as allosteric regulators and molecular glues," Wong added.
This is the third Wyss project to which Northpond Labs has provided funding and in-kind support with the aim of enabling a pathway toward rapid technology commercialization.
In 2020, the Wyss Institute, Northpond Labs, and other collaborating institutions launched the Laboratory for Bioengineering Research and Innovation at the Wyss Institute as part of a research collaboration. The collaboration, involving Harvard's Office of Technology Development, established a $12 million, five-year commitment from Northpond Labs that aims to advance impactful research with a strong translational potential for commercialization. The Lab-on-a-Molecule project is part of that commitment.
The Lab-on-a-Molecule team, led by Wong, Clinton Hansen, PhD, and Mark Lipstein, is using DNA nanoswitch technology developed by the Wong lab. Harnessing this technology, the researchers are developing an in vitro high-throughput platform which can identify compounds that not only bind target proteins with relevance to diseases but functionally affect their interactions with other proteins, according to the collaborators.
"While there are many tools for disrupting protein-protein interactions, there remains an unmet need to interrogate at scale molecules that promote these interactions," said Dr. Michael Rubin, PhD, who is Northpond's founder and CEO. "Lab-on-a-Molecule is suited for this purpose, and we believe it can be applied across research and therapeutics development."