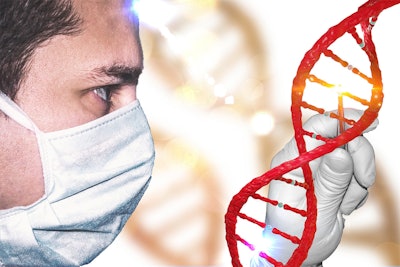 Sherlock Biosciences has inked a worldwide license agreement with Harvard University's Office of Technology Development for technology that enables the amplification of nucleic acid molecules at ambient temperatures, the organizations said on Monday.
Sherlock Biosciences will integrate the method with its CRISPR-based Sherlock platform with the aim of developing diagnostic assays that can detect pathogen- or disease-related nucleic acids at the point-of-need without instruments.
Integrating both methods could enable simple-to-use, portable, and ultrasensitive diagnostics for infectious disease detection in low-resource settings, the organizations added.
The technology was developed at the Wyss Institute by a team led by James Collins, a founding core faculty member and Sherlock Biosciences cofounder.
"Many of the diagnostic detection assays that we create in the lab for use in low-resource settings break new ground because they embody first-of-its-kind methodology that is rooted in synthetic biology," Collins said in a statement. "Our newly engineered amplification method allows one to amplify pathogen or disease-reporting nucleic acid molecules at ambient temperatures, which is an important step in this direction."
Collins, with his group at the Wyss Institute and Massachusetts Institute of Technology (MIT), have already developed diagnostic approaches that apply synthetic gene networks in wearable and paper-based diagnostics. Examples include a COVID-19-detecting face mask and easily deployable and simple-to-use Ebola and Zika-detecting paper-based diagnostic tests.
Many assays that are suitable for use in low-resource settings detect limiting amounts of target nucleic acids, but their results also need to be made visible to the naked eye to be useful at the point-of-need.
Most nucleic acid-detecting diagnostic assays, including currently available SARS-CoV-2 PCR tests, are performed on qPCR instruments that cycle between defined temperatures. To eliminate the necessity for precise temperature cycling, biomedical researchers have developed so-called isothermal amplification methods that require heat to activate the amplifying enzymes, but then amplify nucleic acid sequences at a single tightly controlled temperature.
The Wyss Institute noted that its ambient amplification method now could introduce an unprecedented robustness into molecular detection assays because it enables maximum amplification without heat activation and in a range of temperatures, opening up various opportunities for point-of-need testing in different temperature and geographical settings.