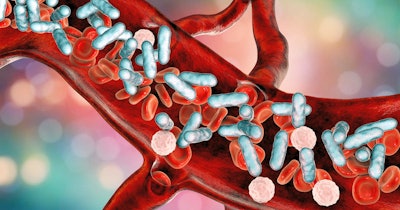 Danaher's Beckman Coulter Diagnostics and MeMed on Tuesday announced a partnership to jointly develop and commercialize the MeMed BV host immune response test to distinguish between bacterial and viral infections on Beckman Coulter's Access Family of Immunoassay Analyzers.
Symptoms of bacterial and viral infections are often clinically indistinguishable, which creates challenges for physicians deciding whether to start treating patients with antibiotics. This ambiguity can result in the underuse and overuse of antibiotics, and lead to antibiotic-resistant infections that can be fatal.
Haifa, Israel-based MeMed developed its BV test to address the management of patients with acute infection in different clinical settings, including emergency departments. The test uses machine learning to integrate measurements of three key host-immune proteins -- necrosis factor-related, apoptosis-inducing ligand; interferon gamma inducible protein-10 (IP-10); and C-reactive protein (CRP) -- into a score indicating the likelihood of bacterial or viral infections.
Running on MeMed Key, a compact immunoassay platform, MeMed BV is cleared by the U.S. Food and Drug Administration (FDA), CE-marked, and approved by the Israeli Ministry of Health.
Under the terms of the new agreement, Brea, CA-based Beckman Coulter has obtained the rights to develop and co-promote the MeMed BV test on the Beckman Coulter Access Family of Immunoassay Analyzers.
Financial and other terms for the agreement were not disclosed.
"The ability to distinguish between bacterial and viral infections early in the diagnostic process has significant potential to impact patient care, as well as combat antimicrobial resistance," Julie Sawyer Montgomery, president of Beckman Coulter Diagnostics, said in a statement. "Today's investment reflects our commitment to continuously expand our [immunoassay] menu through novel biomarker development; advance emergency medicine diagnostics alongside our [monocyte distribution width (MDW)] biomarker to measure infection severity; and complement our microbiology innovations critical to identifying specific bacterial infection to optimize antibiotic therapies."