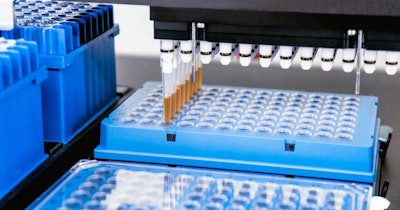 Tulsa ER & Hospital, a physician-managed facility, is adopting the MeMed immunoassay, a host-response test that distinguishes between a bacterial and viral infection in 15 minutes from serum, the organizations announced on Thursday.
Israel-based MeMed said that it leverages machine learning to translate the complex signaling of the immune system into diagnostic insights. This enables rapid diagnosis when the site of infection is inaccessible, such as with respiratory tract infections which are currently on the rise, the firm noted.
"The [U.S. Food and Drug Administration-cleared] lab test will assist us in deciphering between viral and bacterial infections when conventional testing fails to do so," Dr. Mark Blubaugh, chief medical officer and an emergency room physician at Tulsa ER & Hospital, said in a statement. "The 15-minute results will help guide physicians in the appropriate utilization of antibiotics."
Oklahoma-based Tulsa ER & Hospital provides emergency and inpatient care to the Tulsa area. It is co-owned by individual physicians and Nutex Health, a Houston-based and physician-led healthcare management and operations company.