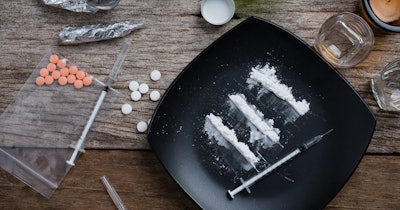 Axim Biotechnologies said on Tuesday that it is developing a rapid, point-of-care assay to detect and measure neutralizing antibodies against fentanyl, a synthetic opioid and cause of overdose.
The company said it has filed for a license to handle the controlled substance with the Drug Enforcement Administration (DEA) as required for research. It has also filed a provisional patent application for the test with the U.S. Patent and Trademark Office.
Recent research suggests that fentanyl neutralizing antibodies may prevent overdose deaths, but scientists will need to quantitatively measure a patient's neutralizing antibodies through clinical studies and for relapse prevention from future boosters if they can be developed, Axim said.
Fentanyl is 50 to 100 times stronger than morphine and has a strong addiction profile and associated overdose risk. Prevention is difficult, but research is being conducted on potential immunotherapies and vaccines that prevent fentanyl from breaching the blood-brain barrier to preemptively circumvent its overdose effects.
According to Axim, its point-of-care diagnostic assay would enable therapeutic and vaccine scientists to expedite the transition of their research from the lab to the clinic, given its quick time to results.
"Once we receive our DEA license, we plan to begin clinical studies on the assay immediately, with the hopes of commercialization in the second quarter of 2023," John Huemoeller II, CEO of Axim, said in a statement.