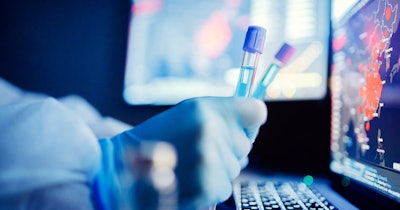 True Bearing Diagnostics has shifted focus, prioritizing the development of an infectious disease test over its work on heart disease, according to GenomeWeb.
Talking to the publication, True Bearing CEO Tisha Jepson explained that the company was "well along the way with the heart disease blood test, and then COVID hit, and we are such a small team that we felt that … a shift to our infection diagnostic would be best." Work on the infectious disease test was already underway, but heart disease was the top priority before the pivot.
The infectious disease test is designed to help doctors determine the cause of abdominal pain. Because abdominal pain is a symptom of a range of conditions, diagnosing the cause can be expensive and time-consuming. Accelerating diagnosis can lead to more timely, effective treatment. An abdominal infection test could help cut the time to diagnosis by enabling physicians to zero in on the likely cause of the pain earlier, narrowing the range of potential conditions to inform further assessment.
The True Bearing test is designed to detect immune activation markers. As such, while it cannot diagnose an infection, it can provide evidence that a pathogen is present and inform the next steps. Patients may still undergo procedures such as imaging and laparoscopies, but the test could cut the number of unnecessary procedures by improving the selection of people for further assessment.
True Bearing grew out of research that Timothy McCaffrey, PhD, conducted at The George Washington University's Center of Genomic Medicine. Building on the research, True Bearing worked with SeqLL to apply single molecule sequencing to whole-blood RNA to identify transcripts associated with coronary artery disease. The goal was to create a test capable of reducing the number of catheterizations.
As True Bearing worked toward that goal, it encountered "some issues with signal-to-noise using amplification-based methods" that would have affected its ability to test at scale, according to GenomeWeb.
"You're making more copies of that which is abundant and fewer copies of that which is rare. So, with a low-abundance target, by the time sequencing occurs, you have a problem because the target either looks like noise or it's completely gone," Jepson said. Switching to infectious diseases could mitigate the challenge because "there is a whopping signal for infection," the CEO said.
True Bearing is now preparing to run a multisite validation study of the abdominal infection test. The company has yet to commit publicly to a timeline for generating the data and applying to market the test in the U.S.