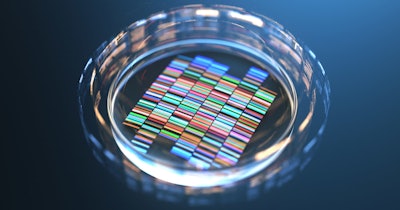 Delve Bio on Tuesday announced that it has raised $35 million in a Series A financing to support the development of a metagenomic sequencing (mNGS) platform for infectious disease diagnostic testing.
The company's mNGS-based testing platform uses technology developed at the University of California San Francisco (UCSF) Center for Next-Gen Precision Diagnostics.
"While genomic testing has been transformative for oncology, rare disease, and women's health, infectious disease has been largely overlooked," Brad Murray, co-founder and CEO of Delve, said in a statement. "We formed Delve Bio with the vision of bringing infectious disease diagnostics into the genomics era, enabling patients with complex – and often life-threatening – infections, which cannot be routinely diagnosed, to get a definitive diagnosis."
Delve Bio said that with funds from the financing it will also look to develop a pipeline of next-generation tests.
Perceptive Xontogeny Venture Fund II led the financing round and was joined by Section 32 and GV.
Delve Bio was founded by Drs. Charles Chiu, Joe DeRisi, Michael Wilson, Pardis Sabeti, and Matthew Meyerson, who are experts in genomics, metagenomics, and infectious disease.