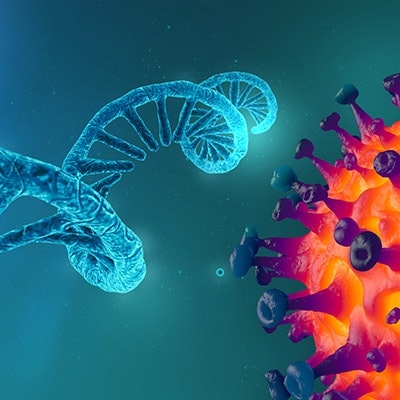 Domus Diagnostics will begin clinical testing of its COVID-19 testing platform, which is designed to address the global need for accessible and rapid nucleic acid amplification tests (NAATs).
The company's test is based on reverse transcription loop-mediated isothermal amplification (RT-LAMP) technology and will be submitted for approval through the World Health Organization (WHO) so that it can be provided to governments and public health organizations in developing countries.
Since the platform can detect multiple disease targets from one sample, Domus will seek U.S. Food and Drug Administration (FDA) authorization for a multiplex test for COVID-19 and seasonal flu after clinical trials have been completed.
To use the test, a person collects a nasal swab sample from each nostril, inserts a collection chamber into a card, and waits 30 minutes for the result. The test can achieve testing accuracy on par with a PCR test, and it doesn't require instrumentation, electricity, or cold chain logistics, according to the company.
Domus can accelerate clinical testing thanks to raising $1.5 million in seed funding.