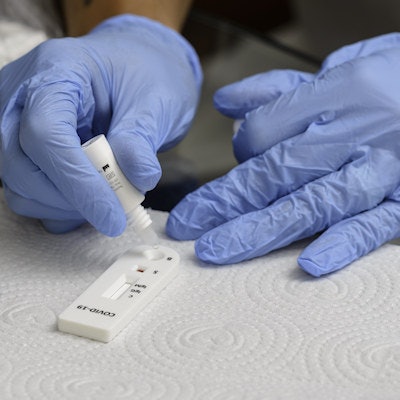 Quidel expects revenue increases for the first quarter of the 2022 fiscal year over the previous year, which the company is calling a record quarter.
The company said it expects its total revenues for the quarter to be in the range of $990 million to $1,000 million. This represents a growth of 164% to 166% from the first quarter of 2021, which saw a revenue of $375.3 million.
Quidel said sales of the QuickVue COVID-19 test and the Sofia SARS antigen test drove revenue growth. Company President and CEO Douglas Bryant said about 113 million QuickVue tests and about 12 million Sofia tests were sold. The company also expanded its installed base of Sofia analyzers to 79,000 instrument placements.