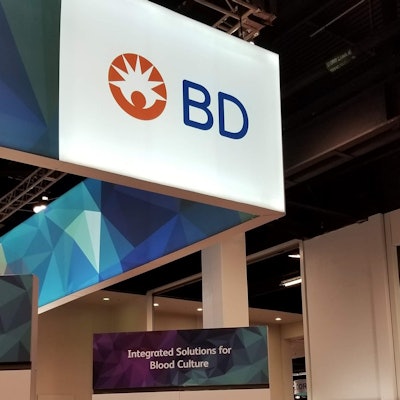 Becton Dickinson (BD) has reported worldwide fourth quarter revenues of $4.8 billion (end-September 30), up 4.4% compared to the same period in 2019. U.S. revenues increased 7.4%, to $2.7 billion.
The company's COVID-19 testing sales totaled more than $440 million for the quarter, it said.
Its Life Sciences segment posted revenues of $1.5 billion, up 31.2% compared to the same period last year. However, the company's Medical segment posted worldwide revenues of $2.3 billion, down 4.9% from 2019, and its Interventional segment revenues decreased 3.4% compared to 2019, at $978 million, which BD attributed in part to the impact of COVID-19.