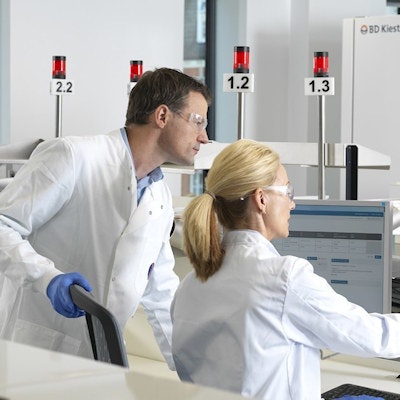 Medical technology company Becton Dickinson (BD) announced the U.S. launch of a urine culture application for use with its Kiestra lab automation incubation and imaging system.
The new urine culture application automatically organizes specimens into meaningful worklists driven by user-defined expert rules for critical criteria, such as "high-risk patients" or "complex specimens." It is designed to help laboratories work more efficiently and prioritize efforts to focus on the most critical and complex specimens, the company said.
The new urine culture app can be used with both standalone BD Kiestra ReadA systems as well as track-based BD Kiestra laboratory automation solutions.