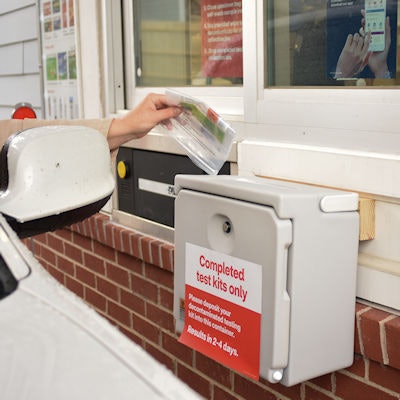 CVS Health has announced that it has expanded its number of drive-through locations for novel coronavirus testing to reach a total of 1,000 sites nationwide as of May 29.
The 1,000 locations are spread across 30 states and Washington, DC, and more than half of the sites serve in-need communities. CVS set out to hit the milestone in April and launched its first testing pilot site in mid-March in Shrewsbury, MA.
Through the program, customers receive a self-swab test at a participating CVS Pharmacy drive-through location, and an independent company provides results in about three days. To receive a test, customers must meet the criteria set by their state and the U.S. Centers for Disease Control and Prevention. They must also register for an appointment in advance on the CVS website.
CVS also announced it aims to process 1.5 million tests per month in June if there are available supplies and lab capacity. Testing will only occur at drive-through sites and not inside any CVS Pharmacy, MinuteClinic, or HealthHub buildings, the company said.