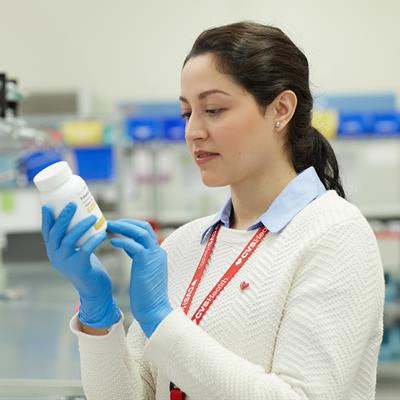 CVS Health is launching a program that will facilitate genetic testing for cancer patients at the point of prescribing to guide personalized treatment for members of its Aetna subsidiary and other insurance companies.
The program -- dubbed Transform Oncology Care -- revolves around a web-based prescribing portal that will direct oncologists to gene panel testing through partner Tempus, which provides a broad range of DNA and RNA sequencing services. It will be enabled through the company's CVS Caremark pharmacy benefit manager subsidiary and is now open to patients enrolled in Aetna commercial insurance plans in 12 U.S. states. The program will also be marketed to other insurance companies.
The CVS program provides real-time information about appropriate tests, based on new U.S. guidelines for genetic testing from the National Comprehensive Cancer Network (NCCN). On December 4, the NCCN announced new guidance on testing for hereditary cancers. Changes included the addition of high-risk variants beyond BRCA1/2 mutations in patients with breast and ovarian cancer, as well as guidance for testing patients with pancreatic cancer.
The NCCN's evidence-based guidelines are influential with providers and payors alike. In its update, the organization explained that "they are as inclusive as possible, wherever there's strong, unbiased evidence to back up our recommendations." The NCCN's move follows a proposal by the U.S. Centers for Medicare and Medicaid Services in October to provide broad national coverage for next-generation sequencing to check for germline mutations in Medicare patients with breast or ovarian cancer.
Many patients diagnosed with late-stage cancers can benefit from advanced genomic testing, yet few eligible patients currently receive this type of testing, CVS Health said in a statement about the Transform Oncology Care program.
"This can inhibit the start of the most appropriate treatment and result in cancer progression and higher costs," the company said. "For these patients, a web-based provider portal, built into the e-prescribing workflow, informs oncologists of the availability of Tempus' broad-panel gene sequencing tests at diagnosis, which are more comprehensive than the single-gene tests that are used today."