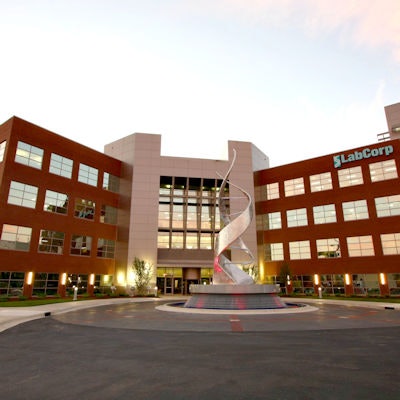 LabCorp is now offering immunoglobulin G (IgG) antibody testing directly to individuals through its website LabCorp.com.
To book a test, individuals go through an eligibility screening process conducted by the independent physician service PWNHealth, and if they pass they are directed to a LabCorp patient center. Results are delivered online and consultations with PWNHealth providers are available.
"While antibody tests are helpful to understand if an individual has developed antibodies and a potential immune response, antibody testing should not be used as the sole basis to diagnose or exclude infection," LabCorp said in a statement.
In addition to booking through the company website, individuals may also access testing through virtual or in-person consultations with their doctors. Those who go through their doctors or health providers get testing with no out-of-pocket costs whereas booking through the LabCorp.com site involves a $10 fee to cover costs for physicians' services.