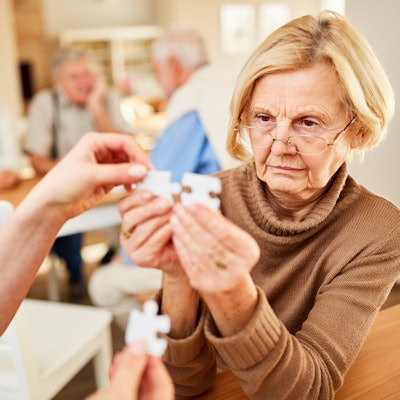 C2N Diagnostics and Eisai have signed a memorandum of understanding to build awareness of the benefits of blood-based assays for cognitive impairment, including Alzheimer's disease.
The firms said they will particularly emphasize how blood-based assays could help patients receive a timely diagnosis and appropriate treatment in traditionally underserved communities, as PET imaging and lumbar punctures may not be viable options in remote areas.
They also intend to develop real-world evidence to support the use of these assays in people living with cognitive impairment and who were not currently participating in a clinical trial, according to C2N and Eisai.