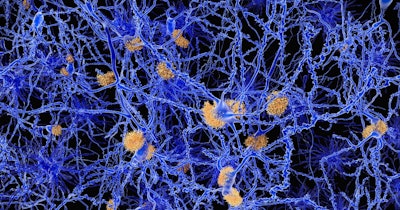 In vitro diagnostics manufacturer Fujirebio on Friday announced the availability of two new automated blood-based biomarker assays for its Lumipulse G platform. The Lumipulse G ApoE4 and Lumipulse G Pan-ApoE assays will be available for research use only (RUO).
The assays, which are for the quantitative measurement of E4 isoform of the apolipoprotein E (ApoE4) and all isoforms of the same protein (Pan-ApoE), respectively, extend Fujirebio's current portfolio of RUO biomarker assays for the Lumipulse G system.
ApoE is a protein biomarker for Alzheimer's and related neurological disorders. While molecular testing is the standard for APoE genotyping, the use of immunoassays to quantify ApoE proteins provides information about the levels of the proteins expressed. The Lumipulse G platform and its portfolio of assays are designed to support researchers in exploring approaches to developing routine blood-based testing for Alzheimer's disease.
"These new assays will further support biomarker research in the field of neurodegenerative diseases, an important mission for Fujirebio," Christiaan De Wilde, CEO of Fujirebio Europe and global head of its Neuro Business, said in a statement.