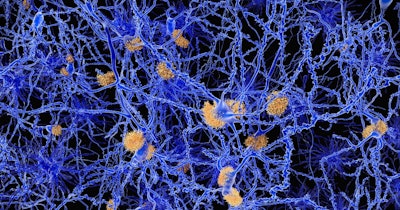 Biopharmaceutical firm AriBio and diagnostics manufacturer Fujirebio on Wednesday announced an agreement for the development of biomarkers for Alzheimer's disease and other neurodegenerative disorders.
The agreement will provide Fujirebio access to clinical samples and data that have been collected in an ongoing phase III Alzheimer's disease study being conducted by AriBio; Fujirebio will use the data and samples to develop blood-based tests for Alzheimer's disease and other neurological disorders.
The phase III study, AR1001-ADP3-US01, was launched in the U.S. in December 2022 with plans with expansion to other countries in 2023. The study, with patients with early Alzheimer's disease, uses AriBio's lead compound AR1001, a PDE5 inhibitor that has been shown in preclinical trials to promote neurogenesis, increase neuroplasticity, inhibit neuron apoptosis, and stimulate autophagy activity in removing toxic proteins.
Fujirebio was among the first companies to develop and market cerebrospinal fluid (CSF) biomarkers for Alzheimer's disease testing, and was the first to receive a U.S. Food and Drug Administration (FDA) authorization in 2022 for its Lumipulse G β-Amyloid Ratio (1-42/1-40) test.
"This initial partnership with Fujirebio is the first of several we plan to launch in the next few years as we expand our clinical programs into other areas of neurodegeneration," James Rock, president of AriBio's U.S. office, said in a statement.