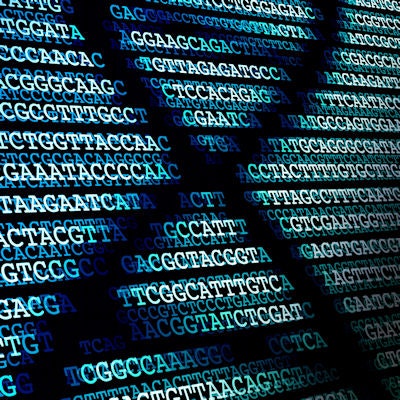 Grail released a new analysis of data supporting its multicancer blood test in a late-breaking oral presentation at the European Society for Medical Oncology (ESMO) meeting in Barcelona, Spain.
The dataset included 2,414 samples (1,530 with cancer and 884 without cancer) in a substudy of its Circulating Cell-free Genome Atlas (CCGA) study, as well as data for 1,169 participants without cancer in its Breast Cancer Screening Cohort for the Development of Assays for Early Cancer Detection (STRIVE) study of screening mammography.
Grail, whose financial backers include Bill Gates, Amazon, and Illumina, has developed a blood test for detecting methylation patterns associated with cancer in cell-free DNA. Data for the test in more than 20 tumor types were presented at the ESMO meeting. Grail also has prespecified 14 tumor types associated with high mortality for additional analysis: anorectal, hormone receptor-negative breast, colorectal, esophageal, gallbladder, gastric, head and neck, hepatobiliary, lung, lymphoid neoplasm, lymphoma, multiple myeloma, ovarian, and pancreatic.
Researchers reported specificity of 99.4%, sensitivity of 54.7% for all tumor types, and sensitivity of 75.8% for the prespecified tumor types.
Sensitivity results, high-mortality cancers*
Stage I
32%
Stage II
76%
Stage III
85%
Stage IV
93%
Overall
76%
*Figures are rounded.
The blood test was also highly accurate when it came to predicting the tissue of origin, with correct identification in 89% of cases, the researchers reported.
The results presented at the ESMO Congress, which took place September 27-October 1, follow the release of data from the same CCGA substudy at the American Society of Clinical Oncology (ASCO) meeting in June. At that time, the company reported 99% specificity, with 76% specificity for 12 prespecified tumor types and 55% sensitivity in 20 cancer types.
The data presented at ESMO included the full analysis from the study presented at ASCO, as well as the subset of noncancer participants from the STRIVE study.
"Importantly, these new data show performance at a higher specificity than previously presented analyses (99.4% vs. 99% or less), nearly halving the rate of false positives," the company said. "This is important in terms of minimizing unnecessary workups, which supports the feasibility of using our test in broad populations at scale."
Grail plans to release additional data at the ASCO Breakthrough conference in Bangkok in October.