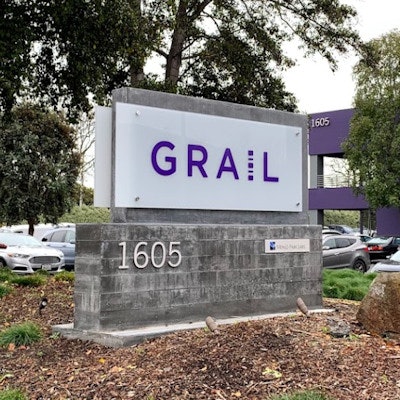 Grail announced that a prospective interventional study is underway to evaluate its multicancer blood test for guiding patient management.
The U.S. Food and Drug Administration has approved an investigational device exemption (IDE) for the test, and the first participants have been enrolled in the study, called Pathfinder. The company intends to enroll a total of 6,200 participants in the Pathfinder study, which will assess if a cancer signal is present in the blood and help provide information about the cancer's tissue of origin. Approximately 70% of enrollees will be at risk for cancer based on factors such as a history of smoking and their genetic profile.
Medical teams taking part in the study will determine how the patient should be worked up based on the results and practices at their healthcare institutions. Health providers involved in the study include the Dana-Farber Cancer Institute, Intermountain Healthcare, Oregon Health & Science University, and Sutter Health.
The test may be useful for screening for 50 types of cancer, according to the company, whose backers include Amazon, Bill Gates, Illumina, and Bristol-Myers Squibb.