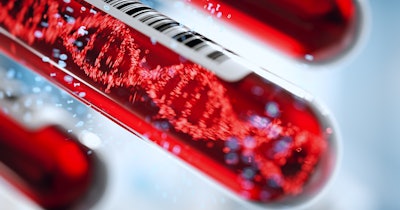 Healthcare technology company Velsera and urological services platform Solaris Health are collaborating to expand access to Velsera's genetic sequencing platform to cancer patients and their physicians at urology practices affiliated with Solaris across the U.S.
The collaboration will enable Solaris' affiliates to offer their patients in-house genetic testing, Solaris said in a statement. The testing checks for inherited DNA variants that increase patients' risk for developing other types of cancer, as well as providing insights on increased risks for family members, the firm said.
The partnership will connect the genetic sequencing platform operated by Solaris Health's laboratory to Velsera's Clinical Genomics Workspace (CGW) platform for genetic analysis and patient reporting. CGW uses the sequencing output to produce physician-ready clinical interpretations and reports.
"Bringing genetic testing in-house allows our affiliates to comprehensively assess each patient and thereby optimize their treatment. The partnership with Velsera has greatly accelerated the ability of affiliated practices to offer this vital genetic testing to patients," said Solaris chairman Dr. Deepak Kapoor.
"Patients are provided cutting-edge diagnostics and care locally with the doctors they know and trust. And they get access to actionable information regarding their potential risks for hereditary diseases, empowering them to make personalized decisions about their health."