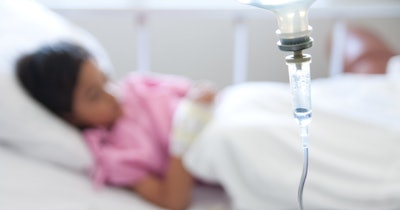 PacBio, GeneDx, and the University of Washington have partnered to study the use of long-read whole genome sequencing (WGS) in the diagnosis of children with genetic conditions.
In the study, GeneDx, a genetic testing company, will use PacBio's Revio sequencing system to perform WGS and analysis of samples from 350 people and their biological parents. The target patient population includes 120 people enrolled in the GeneDx-sponsored SeqFirst WGS study at Seattle Children's Hospital, a collaboration with the short-read sequencing specialist Illumina.
The new study will assess if long-read sequencing can increase diagnostic rates in children with genetic disease. Mike Bamshad, SeqFirst principal investigator, outlined the rationale for using long-read sequencing in a statement.
"Long-read sequencing is a potential approach for interrogating whole human genomes and the novel variants inaccessible with short-read sequencing," Bamshad, a professor and chief of genetic medicine in the department of pediatrics at the University of Washington School of Medicine, said.
Long-read sequencing enables resolution of large variants. While the short-read sequencing by synthesis approach used by Illumina can detect single nucleotide variants and indels, the Revio system can also call structural variants and detect 5mC methylation and haplotype phasing. The advantages of long-read sequencing have led Illumina to try, unsuccessfully, to buy PacBio and invest internally to add capabilities.
Google Health is contributing funding for the long-read study. The health technology organization, an existing PacBio partner, is funding "key enablers" such as reagents and developing informatics methods to support the collaboration.