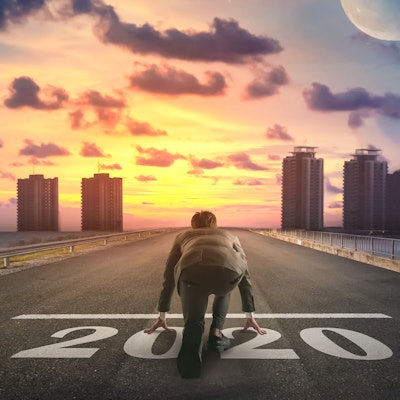 News came early in the month that Illumina and Pacific Biosciences (PacBio) agreed to terminate their $1.2 billion merger agreement. Opposition by the U.S. Federal Trade Commission (FTC), as well as European regulatory hurdles, evidently convinced Illumina not to move forward. To leave the arrangement, Illumina will pay PacBio a $98 million reverse termination fee, as well as extension payments worth $34 million. These payments are important for what happens next.
San Diego-based Illumina is the maker of the most successful sequencing products, including the MiSeq and NextSeq brands, with the largest share of the market, according to Kalorama Information's research. Pacific Biosciences develops long-read sequencers under the Sequel brand.
Kalorama's next-generation sequencing (NGS) users survey conducted last year found that NGS labs use PacBio systems most often for resequencing applications. Resequencing, as the name suggests, involves a complete sequencing of the genome/segment of DNA. The process sequences all of a genome, versus a set of predetermined alleles. PacBio systems are up to these tasks, though the price range is higher than for Illumina sequencers.
The decision to terminate followed a December 17 decision by the FTC to prevent the purchase on the grounds that it would create a monopoly in the U.S. NGS systems market and limit current and future competition between the two companies.
A debatable decision
The rationale for that decision is somewhat debatable, according to market experts like those at Kalorama. While it is true that Illumina has the largest market share in the next-generation sequencing instrument market compared to rivals Thermo Fisher Scientific, BGI, and Oxford Nanopore Technologies, there are more complexities to the NGS market. The consumables segment is much more competitive, as are the sample prep and library preparation markets. Numerous manufacturers supply consumables that run on Illumina instruments.
Pacific Biosciences has rivaled Illumina in technology, yet it is a questionable market threat. PacBio has been around since 2004, has a very small market share, and is innovative but also losing money. The firm lost $102 million in 2018 and $92 million in 2017, according to the company's financial reports. This suggests that Illumina was not buying out a rival to close shop -- an expensive step that could anger customers -- but rather buying technology.
Nonetheless, the FTC was concerned.
"When a monopolist buys a potential rival, it can harm competition," the FTC explained in a statement. "These deals help monopolists maintain power."
The U.K.'s Competition and Markets Authority had raised similar concerns.
Illumina had argued that the deal would, in fact, have brought PacBio sequencing technology to more users, broadening access. Kalorama NGS analysts believe that because the technology involved important human science, the stakes may have been higher for regulatory action on this deal.
Termination fee cushions PacBio
What now? Pacific Biosciences can compete as a standalone company. Indeed, the termination fee provides the company with as much or more than it would likely earn in revenue in 2020, based on last year's results. And with the launch of the Sequel II system, PacBio's product revenues have continued to grow during the prolonged acquisition process, increasing 6.6% in the first nine months of 2019 to $53.2 million.
Assuming it will earn $70 million to $100 million in product and service revenue in 2020 on top of the termination fee, PacBio should avoid a loss this year. But to continue to operate without a buyer, it will have to find ways to reduce operating, sales, and R&D costs, which nearly equaled its product revenue in 2018.
The company's technology is a different approach to sequencing than Illumina's, and it has some advantages particularly suited to the high-growth clinical market, including long read lengths, high consensus accuracy, a low degree of bias, and simultaneous capability of epigenetic characterization.
Guanine cytosine (GC) bias has been a challenge with NGS systems developed by Illumina and other companies. GC-content is the percentage of nitrogenous bases in a DNA or RNA molecule that are either guanine (G) or cytosine (C). All regions of the genome are not equal in terms of ease and sequencing, and those with high GC content can be more challenging. Many biologically important regions of the human genome (such as promoters and coding regions) are GC rich. Important microbes, such as Streptomyces griseus, are notoriously GC rich and more challenging to study.
Users have noted that the ability of PacBio equipment to overcome GC bias is critical in removing obstacles and improving coverage in biologically significant genomic hot spots, clinically relevant genomic elements that are problematic with conventional approaches. PacBio has said that it will continue to pursue improved sequencing accuracy and throughput that can be utilized in an ever-expanding number of applications.
Most likely, PacBio will seek another buyer. Top sequencing competitors, significant IVD companies, or some large investor not foreseen are potential suitors. If PacBio does, it will owe Illumina part of its termination payments. For now, the termination fee gives it time to build up its customer base and operate while another buyer is found.
New Illumina systems on the way
As for Illumina, the firm retains its leadership position, and innovation is to be expected. The firm spends nearly 20% of revenue on research and development, with the highest priority being its sequencer platforms, and owns a variety of platforms at different price ranges. At the J.P. Morgan Healthcare Conference in San Francisco on January 13, the company unveiled two new sequencing systems -- NextSeq 1000 and NextSeq 2000 -- that it believes will help broaden access to NGS. The list prices are $210,000 for NextSeq 1000 and $335,000 for NextSeq 2000.
The systems provide a flexible platform for higher-intensity applications, which up to now have been largely limited to high-throughput systems, CEO Francis deSouza said in a presentation at the meeting. Illumina plans to supply a limited number of the new models in the first quarter and to sell a total of 500 for the year.
"With the cost efficiencies and much improved user experience, customers can undertake projects with greater outputs and sequencing intensity to further scientific discoveries and clinical use cases," deSouza said.
Currently, globally, only 8% of tumors are sequenced, but this will increase as more genomic biomarkers emerge, as more precision oncology therapies are approved, and as reimbursement for companion diagnostics expands, he said.
"Today in the U.S., more than 244 million lives have coverage for oncology panels," deSouza noted. "Ultimately, we believe that treating cancer will require multiple NGS tests, spanning the continuum of screening to diagnosis -- from therapy selection to monitoring."
Meanwhile, the company continues to scan the landscape for deal targets, but it has not discovered opportunities for big transformative acquisitions, the executive said during a question and answer session at the meeting. The structure is in place to get back the termination fees from PacBio, and Illumina has some time to think about next steps, deSouza said.
Also at the J.P. Morgan meeting, Illumina announced a 15-year, nonexclusive collaborative partnership with Roche. Along with other tie-ups, such as with Qiagen and ArcherDX, the Roche collaboration will serve to broaden access to NGS technology, Illumina said.
Bruce Carlson is the publisher of Kalorama Information, part of Science and Medicine Group. Emily Hayes contributed reporting to this article.
Disclosure: LabPulse.com is a sister company of Kalorama Information.