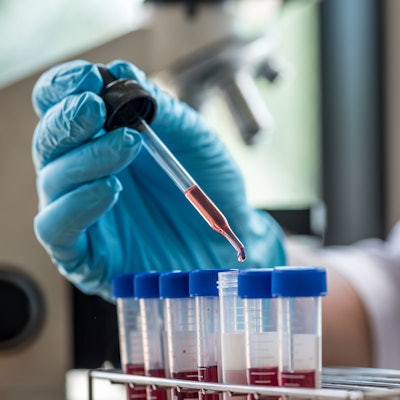 Dante Genomics announced on Tuesday that it will begin using needleless, at-home blood collection kits for its clinical whole genome sequencing tests.
Such kits will enable users to collect their own blood samples without having to use a hospital's services or interact directly with a mobile phlebotomist, the firm said.
Dante added that it has deployed separate blood collection products in the U.S. and European markets.
A U.S. Food and Drug Administration-registered device enables the collection of whole liquid blood samples for genomic DNA isolation and sequencing. U.S.-based users can collect blood samples at home without interaction with a lab or a mobile phlebotomist.
Meanwhile, in the European market, a CE-marked device enables the delivery of whole dried blood samples to labs. With the device, subjects can collect volumetrically precise samples, Dante said.