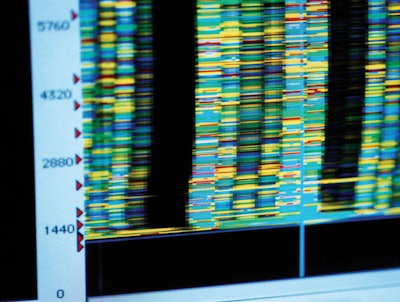 Dante Genomics presented its Digital Health Population Genomics Programs at the 77th United Nations General Assembly (UNGA) Science Summit on Tuesday.
Andrea Riposati, Dante Genomics' cofounder and CEO, was an opening speaker at the summit, unveiling the company's Digital Health Population Genomics Programs in Europe.
The programs will include "living labs," innovative pilot studies that have fast impact on social and digital health.
The first two genomic programs will launch in October. The first will test for rare diseases; the second will focus on disease prevention for healthy individuals.
The data that emerge from these programs will demonstrate the potential for new initiatives in European countries in which Dante Genomics' advanced platform can be used for end-to-end solutions without data or samples needing to leave the country, the firm said.
In discussing global standards for advancing the adoption of digital health programs by countries and healthcare systems across five continents, the summit underscored the need for private organizations to drive change in public healthcare systems.
"Whole genome sequencing could be a game changer for 100 times faster diagnosis for rare diseases, and we look forward to exploring a living lab opportunity in Ireland with Dante Genomics," said Martin Curley, chair of the United Nations General Assembly Symposium.