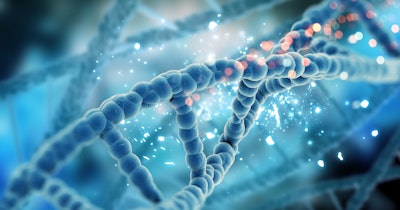 UC San Francisco academic medical center is set to become the first among California hospitals to offer pharmacogenetic testing that helps pharmacists tailor medications and dosages to each patient's genetic makeup.
The testing service will identify variations in 15 genes from a single blood draw. UC San Francisco chose the genes because of their potential to affect dosing, effectiveness, and side effects of 56 medications. By identifying whether a patient has any of the genetic variations, the program aims to use knowledge of the factors that influence drug response to improve patient care.
"For years, we and others have conducted research in which we've identified variants that underlie inter-individual differences in drug response. Yet the results of that research have resided exclusively in scientific and clinical journals. With the opening of the pharmacogenomics program, the research will benefit our patients," Kathy Giacomini, PhD, dean of the USCF School of Pharmacy, said in a statement.
When a patient agrees to undergo pharmacogenetic testing, UC San Francisco will bill their insurance and post the results in its portal within two weeks. The results will remain part of the patient's medical record and inform future decisions about medications and dosages. If, for example, the test shows that a patient rapidly metabolizes a drug, a physician may double the dose to ensure the individual responds.
UC San Francisco wants to ensure equitable access to pharmacogenetic testing and will track its progress on that goal. A bill to cover the test on Medi-Cal, an initiative that offers free or low-cost healthcare for California residents who meet eligibility requirements, has passed the Assembly Health Committee and is expected to be in front of the state governor later this year.
By making pharmacogenetic testing widely available, UC San Francisco hopes to address some of the issues that arise from the historical lack of genetic diversity in clinical trial populations. "We know one reason for poor outcomes in minority populations is that they are underrepresented in clinical trials. The new program will include major genetic variants found in all populations, allowing all of us to benefit and reducing disparities in outcomes," Giacomini said.
UC San Francisco plans to improve the program in the future. The hospital's roadmap for the program includes the addition of more genes and medications to the test. Eventually, UC San Francisco also hopes to offer cheek swabbing as an alternative sample collection method to the blood draws required today.