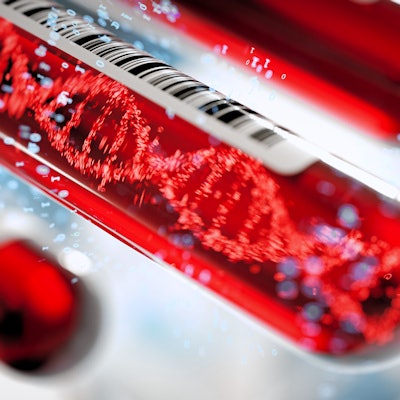 Multigene panel testing of all patients with endometrial cancer could help identify significant variants and guide suitable treatment, according to a study presented June 4 at the American Society of Clinical Oncology (ASCO) annual meeting.
The data are strong enough to support routine testing, researchers reported at the meeting, which is being held in a virtual format from June 4-8.
The large, prospective study sought to evaluate how common genetic variants are in a population of women with endometrial cancer, regardless of family history, tumor testing results, or any other factors. As a secondary study objective, researchers compared multigene panel testing with tumor screening to identify the presence of Lynch syndrome, which is the most common cause of hereditary endometrial cancer.
Researchers evaluated 961 patients in Ohio who had pathologically confirmed endometrial cancer between 2017 and 2020; this cohort represented about 12% of the total diagnosed in the state for that time period. The multigene panel test screened for 47 cancer susceptibility genes.
Nine centers in Ohio participated, of which only two were U.S. National Cancer Institute (NCI)-designated.
"The bottom line is that this is a large population and it likely represents a variety of endometrial cancer patients cared for by most gynecologic oncologists, as the majority were treated at non-NCI designated centers," Dr. Monica Levine, a gynecologic oncology specialist at Ohio State University, said during her presentation of the data.
In about 10% of the women, testing identified 101 pathogenic or likely pathogenic variants, the most common of which were Lynch syndrome genes (3% of the overall population). Of 29 patients with Lynch syndrome, 9 cases (31%) had not been picked up with universal testing programs.
Furthermore, 7% had variants in other cancer susceptibility genes, including 10 patients (1% of the overall study population) with germline BRCA1 and BRCA2 mutations. Of those 10, 60% had type 2 endometrial cancers, which are more likely to spread outside the uterus and are more difficult to treat.
"This has important implications as we think about risk-reducing surgeries for BRCA carriers and may ultimately represent a therapeutic target," Levine said.
Moderate-risk variants identified in the study included ATM and CHEK2 gene mutations.
"Given the high yield of potentially actionable germline variants found in this cohort including an improved ability to diagnose Lynch syndrome, we feel that the results of this study support clinical adoption of routine germline multigene panel testing for all with endometrial cancer," Levine said.