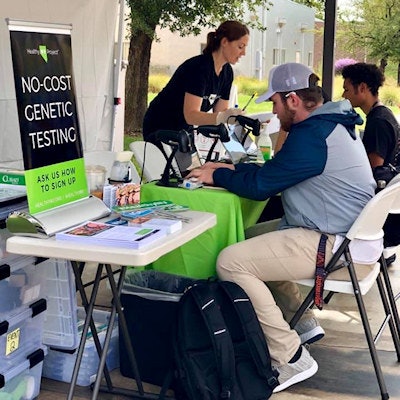 Community-based genetic screening could identify people at increased risk for three common inherited genetic conditions, according to a study published July 27 in Nature Medicine.
The study, conducted by researchers from the Healthy Nevada Project, focused on identifying carriers of hereditary breast and ovarian cancer, Lynch syndrome, and familial hypercholesterolemia.
The study cohort included almost 27,000 participants. Of these, 358 were carriers of these genetic conditions, and 90% of these carriers were not previously identified in a clinical setting, according to the group.
"We're at a point now where it's possible to do clinical-grade genetic screening at population-scale," said study co-author Dr. James Lu, PhD, in a statement released by the Healthy Nevada Project. "What this study demonstrates is the potential impact of doing so. By making genetic screening available more broadly, we can help the millions of Americans who are unaware that they are living at increased risk for highly actionable, genetic conditions take action."