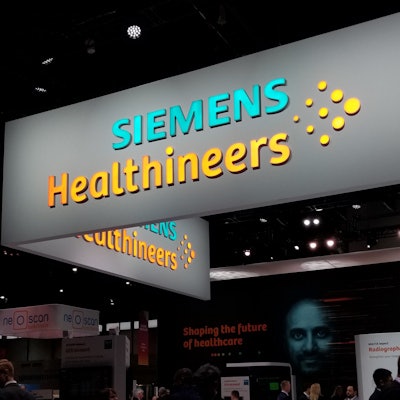 Siemens Healthineers has received authorization from Health Canada for its Fast Track Diagnostics (FTD) SARS-CoV-2 Assay test kit.
The molecular diagnostic is designed to positively identify the virus in less than three hours, according to the vendor. The kit, which consists of a single-well dual target assay, was authorized for sale by Health Canada under the Interim Order Respecting the Importation and Sale of Medical Devices for Use in Relation to COVID-19, Siemens said.
Siemens noted that it has optimized the FTD SARS-CoV-2 assay test kits for the BioMérieux EasyMag extraction system, Applied Biosystems' 7500 real time polymerase chain reaction (PCR) thermocycler, and Siemens Versant kinetic (k)PCR molecular system. It also utilizes the same workflow, including PCR profile, as other FTD respiratory disease kits from Siemens.