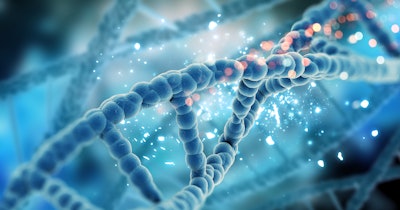 Bio-Techne and Lunaphore on Monday announced a strategic partnership to develop a fully automated spatial multiomics workflow with same-slide hyperplex detection of protein and RNA biomarkers.
The firms said that their solution when developed would allow researchers to easily combine well-characterized antibodies with Bio-Techne's RNAscope in situ hybridization probes to detect changes in cell phenotypes and functional states across a wide range of diseases.
The product will leverage Lunaphore's multiplex sequential immunofluorescence solution portfolio to provide tissue morphology, scalability, and reproducibility. Ideal for translational and clinical research applications, Lunophore's Comet instrument fits within the standard histology workflow. It enables hyperplex protein detection at single-cell and subcellular resolution, leveraging current libraries of nonconjugated primary antibodies, the firms noted.
Meanwhile, Bio-Techne's RNAscope HiPlex technology will be included in the automated workflow to enable visualization of RNA biomarkers with single-molecule sensitivity and specificity.
"Multiomics spatial imaging has the potential to transform our understanding of disease and accelerate the development of novel therapeutics and next generation diagnostics," Kim Kelderman, president of Bio-Techne's Diagnostics and Genomics Segment, said in a statement.
With Lunaphore, the firm aims to "bring the power of next-generation spatial multiomics to the research community with a fully automated and scalable end-to-end solution delivering robust performance," Kelderman added.