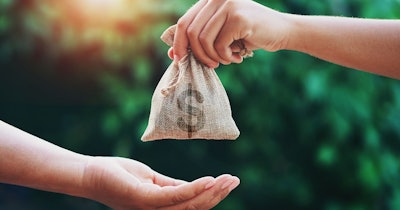 Fulgent Genetics on Monday announced that it has acquired Fulgent Pharma, a clinical-stage therapeutics development company, for approximately $100 million to be paid with a combination of cash on hand and shares of common stock.
The firm separately reported that its third-quarter revenue was $105 million, a 54% decline from $227.9 million in Q3 2021. Billable tests delivered in Q3 were 952,000, versus 2.2 million in Q3 2021.
Through the acquisition of Fulgent Pharma, the company will evolve from a genomic diagnostics business to a fully integrated precision medicine company with a focus on oncology, Fulgent said.
"This acquisition advances our mission to build a holistic platform to provide comprehensive solutions and services across the cancer care continuum, including early detection, diagnostics, and monitoring, as well as drug discovery and development," Ming Hsieh, chairman and CEO of Fulgent Genetics and cofounder of Fulgent Therapeutics, said in a statement.
The company said it will offer a vertically integrated solution to combat cancer that may unlock significant long-term upsides for both the therapeutic and diagnostic businesses while managing risk.
Previously both owned by Fulgent Therapeutics, the businesses separated in 2016 ahead of an initial public offering for Fulgent Genetics.
Fulgent Genetics noted that over the past year it has established a presence in the large market for molecular diagnostics and oncologic testing, most notably with the recent acquisitions of CSI Laboratories and Inform Diagnostics, and the opening of an oncologic testing facility in southern California.
For the fourth quarter of 2022, Fulgent Genetics expects total revenue of approximately $60 million; for full-year 2022, it expects approximately $611 million total revenue.