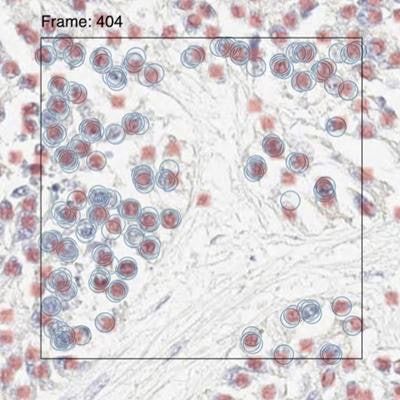 PathAI reported that its pathology artificial intelligence (AI) algorithm performed on par or better than board-certified pathologists in retrospective immunotherapy studies slated for release on November 9 at the Society for Immunotherapy of Cancer (SITC) annual meeting.
The analyses were conducted with Bristol-Myers Squibb (BMS) and tested the algorithm retrospectively in samples from trials of BMS' programmed cell death ligand 1 (PD-L1) inhibitor nivolumab (Opdivo).
In a study of 1,079 samples from pivotal trials of Opdivo in non-small cell lung cancer, AI-powered and manual quantification showed similar associations between biomarker expression on tumor and immune cells and progression-free survival.
In a separate validation study (see images) of 293 pretreatment samples from patients with metastatic urothelial cancer enrolled in Opdivo studies, evaluation of PD-L1 on immune cells with the AI approach was more in line with a reference standard -- defined as consensus among five pathologists -- than performance of individual pathologists.
Performance with AI and by individual pathologists both correlated with the reference standard when it came to evaluating PD-L1 status on tumor cells, the companies reported. The researchers noted that moderate to poor interobserver agreement among pathologists for PD-L1 on immune cell scoring has been demonstrated in other studies.
PathAI also announced it has obtained $15 million in strategic investments from the Merck Global Health Innovation Fund and Bristol-Myers Squibb. In April, the company said it raised $60 million in a series B financing round led by venture capital firms with LabCorp. Funding from Merck and BMS complete series B, the company said. Overall, PathAI has raised $90 million since its launch in 2016.