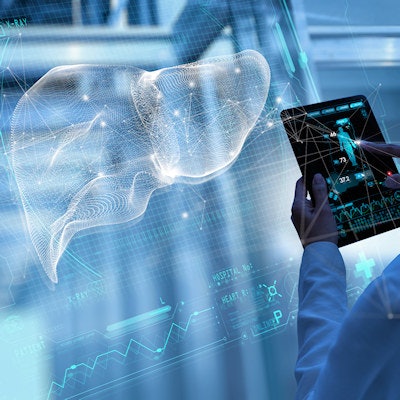 PathAI presented results on the concordance among pathologists and two independent panels in scoring nonalcoholic steatohepatitis (NASH) features at the 2021 American Association for the Study of Liver Diseases annual meeting.
Specifically, the study demonstrated that panel scoring can support the reproducibility of NASH scoring and reduce bias, as demonstrated in biopsies obtained in a phase III clinical trial, according to PathAI.
The pilot study was based on data from the phase III trial and assessed the concordance of NASH histology scoring as measured by the kappa statistic within a panel of three hepatopathologists and between two independent panels. The hepatopathologists were trained on NASH Clinical Research Network (CRN) scoring.
Within each panel, scores were highly concordant for all components of the NASH CRN scoring system and highest for steatosis, according to the company.