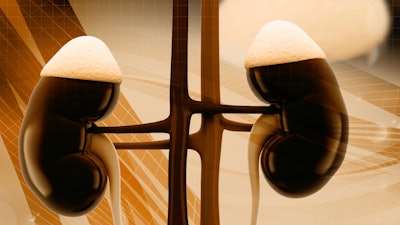 Transplant diagnostic firm Verici DX and Thermo Fisher Scientific have signed an exclusive global licensing and commercialization agreement to develop a pre-transplant prognostic test for early kidney rejection risk assessment.
Under the agreement, the Cardiff, U.K.-based Verici DX will grant Thermo Fisher the exclusive license to develop and commercialize an assay for pre-transplant risk assessment as a laboratory-developed test in its CLIA-certified laboratory in the U.S., as well as worldwide rights to commercialize the test.
In a statement, Verici DX said that the aim of the partnership is to develop a test that can risk stratify patients based on their likely immune response to a transplanted kidney, which in turn will enable clinicians to make more informed decisions about post-transplant and immunosuppressive management.
"There is a significant need for effective tests that can identify the risk of transplant rejection early to help inform treatment decisions," Nicole Brockway, president of Transplant Diagnostics at Thermo Fisher Scientific, said in the statement. "Our hope is that this licensing agreement will allow us to develop a new prognostic assay that will expand and strengthen our portfolio of transplant testing solutions, demonstrating our commitment to enabling clinicians and improving the lives of patients throughout the pre- and post-transplant journey."
The financial terms of the agreement have not been disclosed.